We installed flexible lighting on this banner to be used at trade shows and other events. The company, Bliss Lights, sells a variety of gorgeous laser products, so this style of signage works well with the other decorations in their booth.
We used flexible strings of miniature LEDs, so the banner can be folded and transported easily. The lights are mounted behind the white vinyl, which is translucent enough to let the light shine through.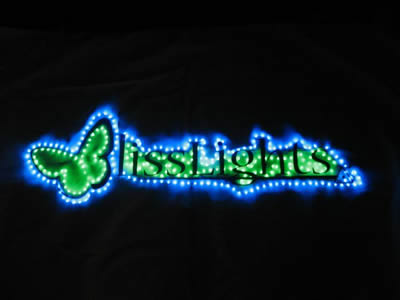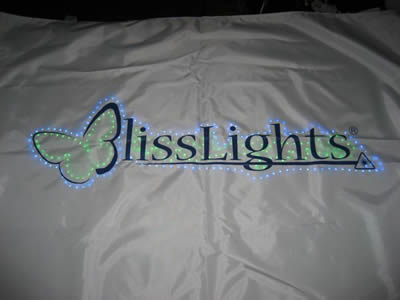 ---
how to order
Custom lighted signs and logos can help increase your visibility! Please see our custom orders page for pricing guidelines, or contact us for more information.
---