---
britney spears

In 2011, Enlighted created the lighting for several custom pieces of clothing for Britney Spears and her 16 backup dancers on the Femme Fatale tour.

During the finale song, "Til the World Ends", she wore a lighted dress containing several hundred smart LED pixels that flashed in patterns simulating fire and lightning. We also created a lighted bra that she wore for a few pre-tour appearances.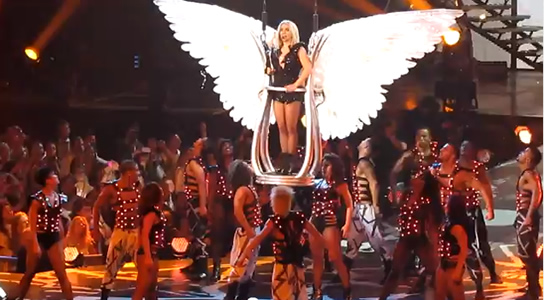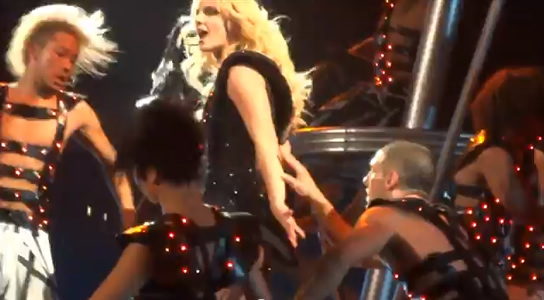 ---
---
---
---
We also created a lighted bra that was worn in several pre-tour shows, including a televised appearance on Good Morning America. The bra contained several hundred red LEDs in concentric circles, animated in an outward pulsing pattern. The rest of the costume involved a black vinyl corset with perforations in the areas above the lights.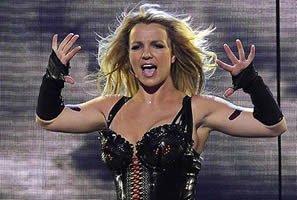 ---
how to order
We offer all kinds of flashy clothes, props, and accessories that will enhance your stage presence. Please see our custom orders page for pricing guidelines, or contact us for more information.
---