---
coachella valley music festival

---

Indio, CA

Main Dance Tent

April 29-30, 2006
This year, Coachella Valley's annual Music and Arts Festival brought together about 120,000 fans and over 100 bands playing on multiple stages, over a span two days.
Our Enlighted Sit 'n Stare panels were featured inside the Dance Tent, installed around the base of the main DJ stand. Special thanks to VJ Brett Spivey for hauling them out there!
These sound-reactive light panels are described in more detail on our Sit 'n Stare page.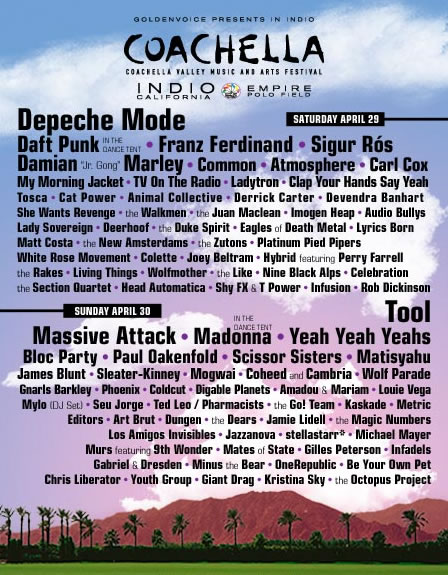 ---